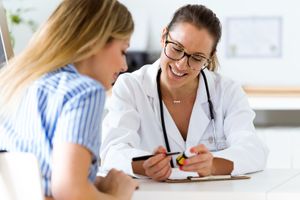 Bear Drugs of kitty hawk
Serving the Kitty Hawk Community
Most Major Insurances Accepted
For Your Healthcare, See the Bear
Here at Bear Drugs of Kitty Hawk, We specialize in durable medical equipment.
We carry a wide selection of medical equipment, including ambulatory aids, nebulizers and bathroom equipment.
We offer a variety of vaccines to keep you and your family healthy. Contact us to learn more about our immunizations.
What Our Patients Love About Our Pharmacy
Steve and Bear Drugs has taken care of my family's prescription needs for decades. He's seen us through good and bad times and has always treated us with the kindness and concern of a friend. I would not ever consider going anyplace else.
Even us pharmacists need help at times. I came out to the Outer Banks for a quick weekend and accidentally left a new medication I had recently been placed on. The staff at Bear Drugs contacted my physician at home and were able to get me enough medication to get me through the weekend. Thank you to the friendly, professional staff at Bear Drug!
The service at Bear Drugs is fantastic. They are particularly good about communicating any changes or side effects related to medications. I have never had extensive waits. I highly recommend them!
❮
❯
Subscribe to our newsletter 
Stay up to date with our pharmacy with exclusive content.